Answare Ltd. won the title "Family Friendly Workplace in 2012" on the "Supporting development of Family Friendly Workplace" tender published by Ministry of National Resources.
The Ministry published the tender in four categories – Small Enterprises, Medium Enterprises, Large Enterprises and Budgetary Authority. 23 winners were chosen from the 90 applicants and almost 23 million HUF were allocated to them.
On the certificate, which was given to Balázs Ghymes, managing director of Answare Ltd., at the award ceremony, the following quote can be read: "It is a happy person, who goes to work gladly, and it is an even happier one, who goes home gladly as well."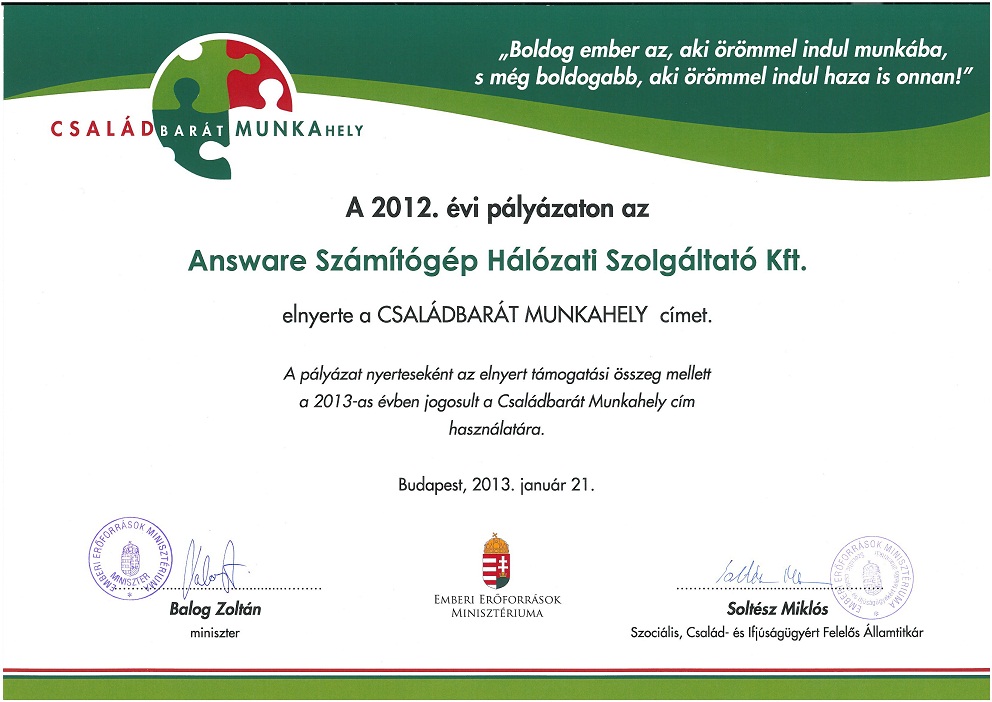 Winners of the title get financial support, and are enabled to use the "Family Friendly Workplace" title for one year. Answare Ltd. has always paid attention to helping our colleagues harmonize their work and private lives and with the subsidy that came with the title we are able to expand the family friendly facilities at our company.
With the support, Answare Ltd. will set up a play and study room to helpour colleagues who are parents and give and will grant an opportunity to any colleague to participate in a stress and conflict management training. Answare Ltd, as a holder of "the Family Friendly Workplace" title is striving to create a good workplace atmosphere, which helps harmonizing the work, family and private life.
The program was realized withsupport of the Ministry of National Resources and contribution of National Institute of Social and Family Policies.
Sponsor: Ministry of National Resources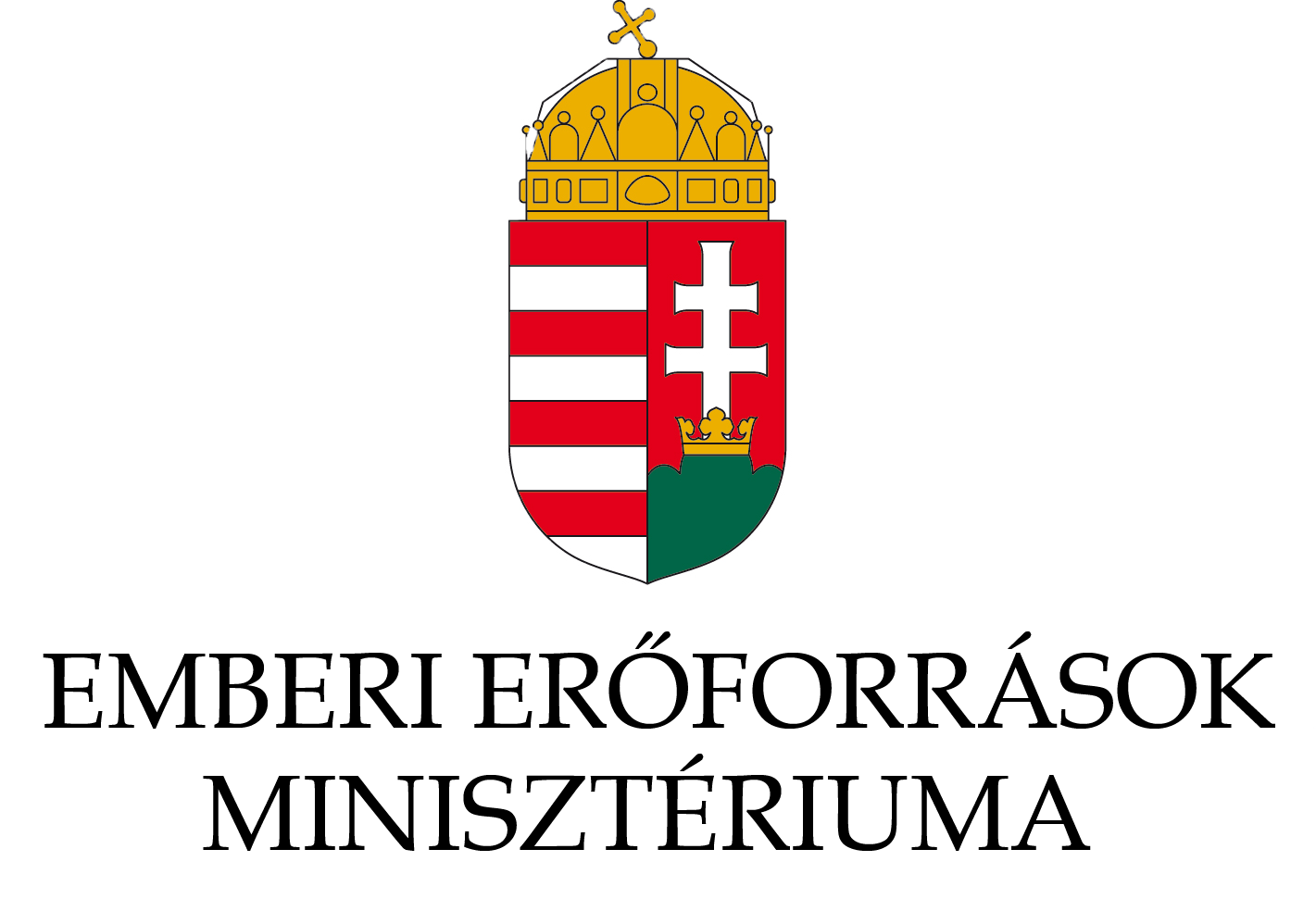 Representative of the sponsor: National Institute of Social and Family Policies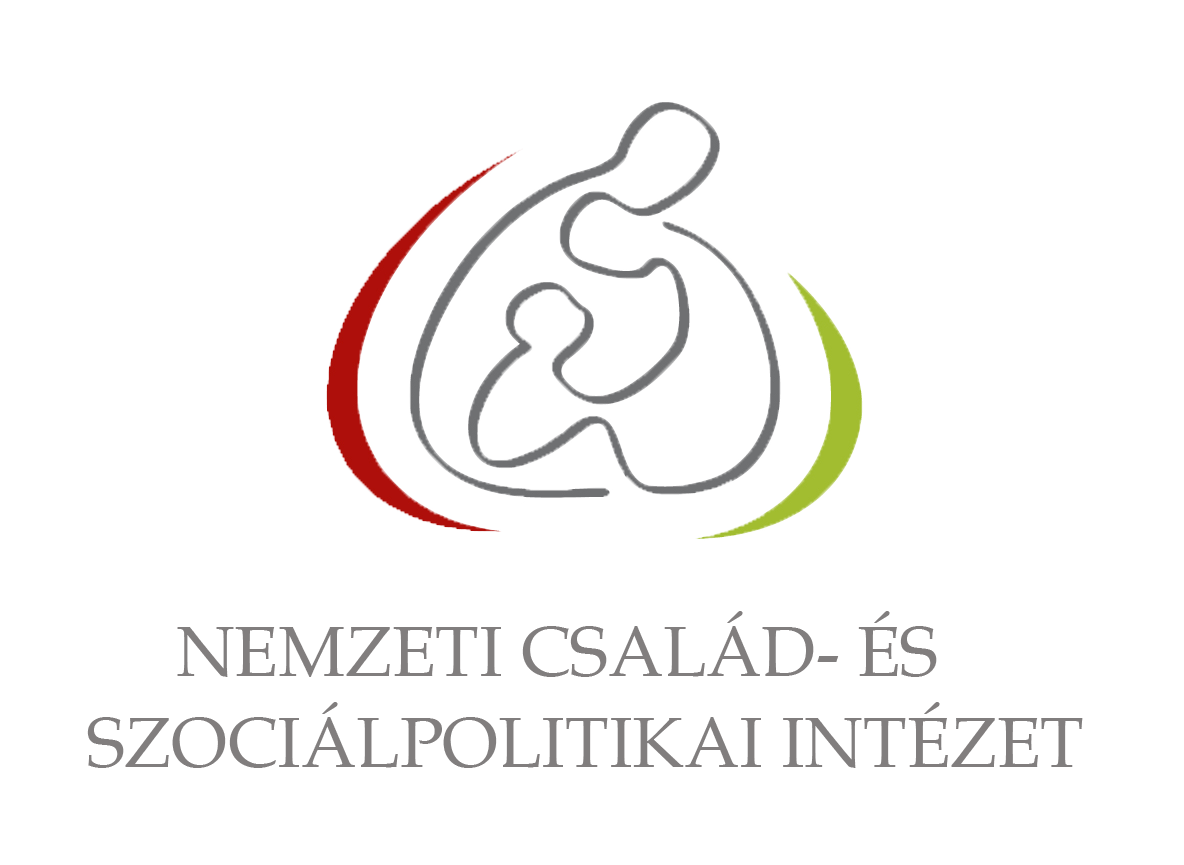 Further information regarding the family friendly workplace and the result of the tender can be reard here: